Custom Kitchen Ideas Gallery Remodelers & Contractors
Browse through our collection of custom kitchen photographs. Get some ideas on flow, color, look and feel, and storage ideas.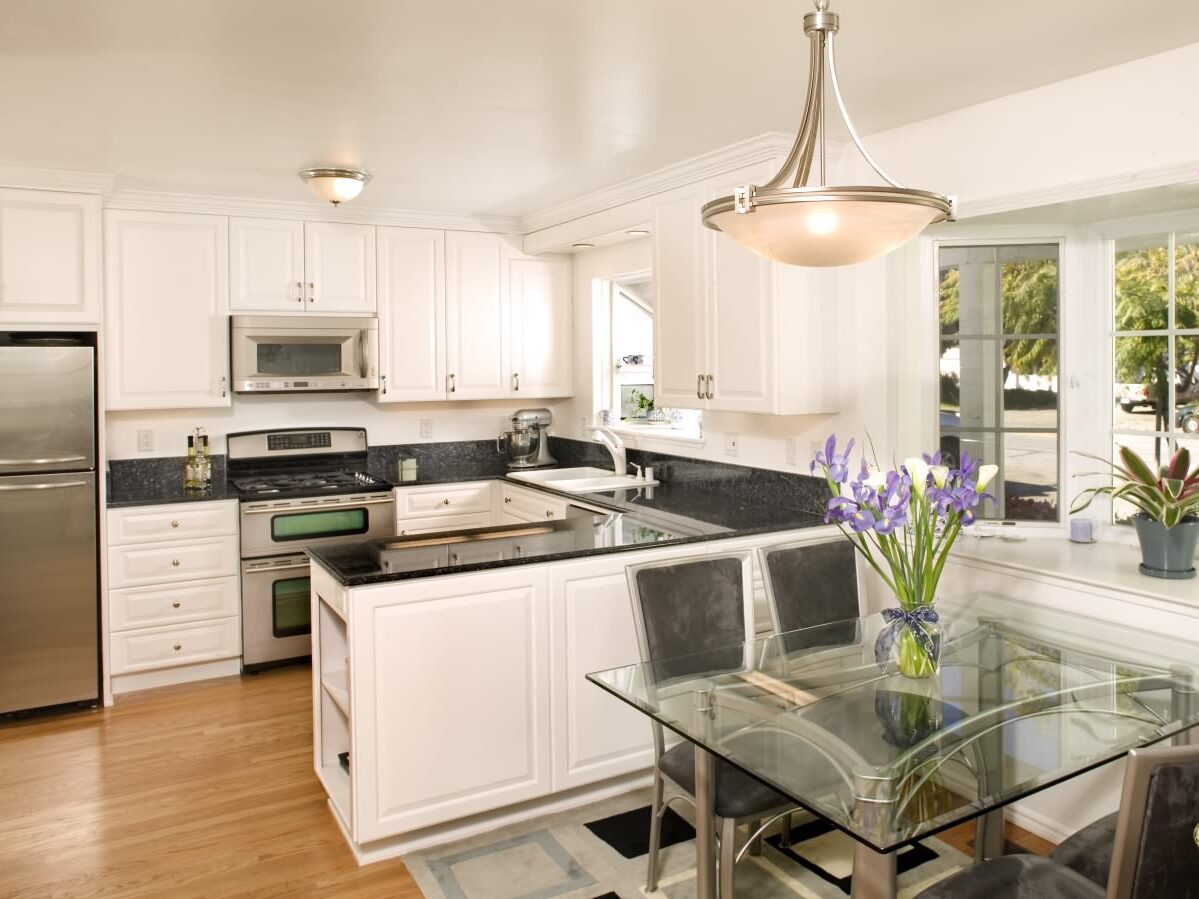 TRUSTED, FULL-SERVICE KITCHEN RENOVATIONS in the San Jose Area
At California Bathroom & Kitchen Remodelers Inc., we understand that kitchen renovations can be tedious, messy and inconvenient. We focus on quick and hassle-free project completion through our time-tested processes. Expect a careful evaluation, clever design solutions, meticulous project planning, and timely progress updates from our team.
Take advantage of our trusted, full-service kitchen remodeling services to enhance the appeal and functionality of your food preparation and eating spaces and increase the value of your home.  
Since 1994, we've served a growing base of delighted customers across Santa Clara Valley, including in Willow Glen, San Jose, Almaden, Santa Clara, Saratoga, Cambrian, Los Gatos and Los Altos Hills, CA.
To discuss your renovation goals with our kitchen remodeling experts, call 408-360-9700 or contact us online. We are happy to schedule a free, no-obligation, in-home consultation.