Technological Innovations that will Change Your Kitchen
Hands-Free is the Mantra of Future Kitchen Designs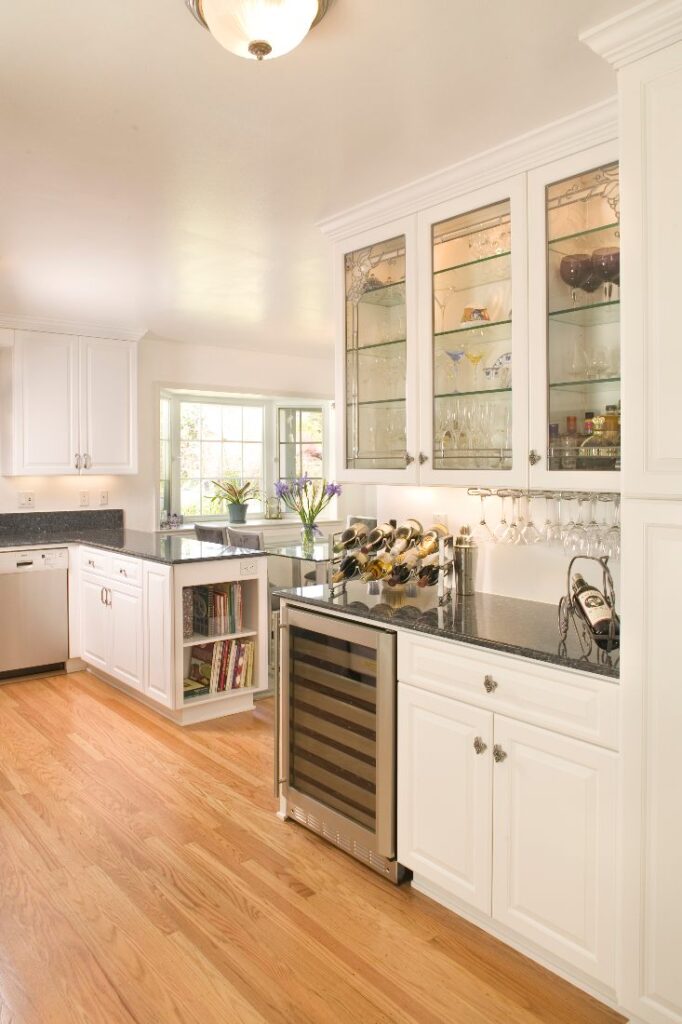 In a world of high innovation and demand for modern conveniences, have you given a thought to the numerous technological innovations that will change your kitchen? With multitasking being paramount, today's kitchens often serve as more than prep or cook spaces. They offer the perfect backdrop for dining, entertaining, socializing, or even working from home during the COVID-19 era, and beyond. At California Bathroom and Kitchen Remodelers, we believe the future of the kitchen is smartphone enabled and hands-free. Our kitchen renovation experts offer useful insights into the technological innovations that will change your kitchen forever.
Top Technology Trends Transforming Your Kitchen
As the central hub of your home, wouldn't it be nice if your kitchen embraced the conveniences and style of the digital age? Have you considered how app-controlled appliances, touchless technology, or voice-activated operations could completely transform the way you spend time in your kitchen? Here are some of the top trends that are already taking the kitchen renovation world by storm:
High-tech induction cooktops that sense where you have placed a pan and turn on the heat automatically
Speed ovens that combine microwave and convection technologies to improve cook times and make your food taste better
Sensor-based coffee makers that can connect with voice assistance, save your preferred coffee-to-milk ratios, or even predetermine the cup sizes while dispensing your favorite lattes.
Smart dishwashers that send notifications to your phone when they are running low on detergent or boast advanced features that dry plastic items more efficiently.
Cameras in refrigerators that allow you to peek into your fridge if you missed carrying a list to the grocery store. Some advanced refrigerators come with auto sensors that recognize depleting supplies and send notifications to your phone guiding your grocery shopping.
Home automation systems allow you to control all your appliances from wherever you are. Preheat your oven, get alerts if your refrigerator door is open, adjust the temperature of your wine fridge for a special varietal, and so much more! Innovative technology is changing the ways you operate in your kitchen.
While most of this technology is already in place, future innovations that appliance manufacturers are working towards include:
Kitchen robots who can load and unload your dishwasher
Smartphone apps that use the phone camera to track your chopping, dicing, slicing, braising, or basting techniques and provide corrective pointers using voice-equipped technology
Intuitive induction surfaces that could replace stovetops entirely and let you turn select surfaces into potential burners.
Smart Kitchen Renovations by Santa Clara Valley's Makeover Specialists
At California Bathroom & Kitchen Remodelers Inc., we can make your dream kitchen just what you want it to be. Our luxurious custom kitchen makeovers efficiently balance functionality and aesthetic appeal to create intuitive cook spaces that add value to your home and lifestyle. No matter how small or large your kitchen, our experienced team can design and deliver practical layouts and technology-friendly solutions for a smart kitchen renovation that's in keeping with the latest design trends. You can count on us for creative ideas, impeccable craftsmanship, and consistent customer service.   
Since 1994, we have served homeowners across the Santa Clara Valley, including in San Jose, Santa Clara, Los Altos Hills, Willow Glen, Los Gatos, Monte Sereno and Almaden, CA. See these testimonials and you'll learn about our commitment to customer service.
Excited to learn more about technological innovations that will change your kitchen? Speak to the remodeling experts at CBKR by calling 408-360-9700 or contact us online. We are happy to discuss a range of ideas for transforming your cook space and bringing it into the digital age.
CALIFORNIA BATHROOM & KITCHEN REMODELERS
1261 Lincoln Avenue
Suite 112
San Jose, CA 95125