Bathroom Remodeling Contractors San Jose
Leading Bathroom Remodeling Contractors in San Jose
Innovative Design Solutions and Impeccable Finishes in San Jose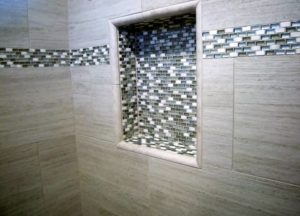 Whether it is a simple refresh, water damage repairs, or a complete remodel, bathroom projects tend to become messy and tedious with a do-it-yourself (DIY) approach. Hiring reliable and affordable bathroom remodeling contractors in San Jose is the first step towards a successful and hassle-free bathroom makeover. At California Bathroom & Kitchen Remodelers, we offer custom bathroom renovations for homes across the Santa Clara Valley.
An Array of Custom Bathroom Remodeling Services in San Jose
As expert bathroom remodeling contractors in San Jose, we are passionate about creating luxurious bathrooms that complement your lifestyle and respect your renovation budget. Here are a few highlights of our bathroom remodeling services:
We can tackle every type of renovation goal: Why are you renovating your bathroom? Looking for space-maximization solutions? Need aging in place modifications? Want to upgrade to water-saving features and on-trend looks? No matter what your needs, we offer stylish, functional bathroom remodeling solutions for your San Jose home.
Comprehensive suite of services: Besides demolition, removal, and installation of bathroom fixtures, lighting, tiles, or inserts, our team of bathroom remodelers specializes in several other trades. We provide plumbing, mold remediation, electrical and wiring, and venting and ducting services all under one roof.
A systematic, hassle-free approach:

Our creative designers take the time to understand your requirements, assess the available space, and create plans that address your unique challenges and renovation goals.
Our skilled and experienced craftsmen have access to quality materials and equipment that help in minimizing inconvenience to your routine. We work smart, treat your home with care, and ensure a thorough post-job cleanup.
You can count on us to provide detailed quotes, timely and transparent project updates, and expert advice on materials selection, in keeping with your bathroom renovation budget and preferences.

We have a rich and diverse portfolio: No job is too big or too small for us. Whether it is new builds or tear downs, modern or vintage styles, spacious or compact bathrooms, we take on bathroom remodeling projects of any scale, complexity, and budget. Trust us to transform your vision to reality, without compromising on style or practicality
Hire Trusted Bathroom Remodeling Contractors for Your San Jose Home
At California Bathroom & Kitchen Remodelers Inc., we offer fantastic custom bathroom makeovers that add value and function to your home. When you hire our fully-licensed and insured team of bathroom remodeling contractors in San Jose, expect nothing less than creative solutions, top-notch workmanship, and commitment to your timelines and budget.
We work hard to secure your complete satisfaction. For over 30 years, we have served happy homeowners across the Santa Clara Valley including San Jose, Willow Glen, and Almaden, CA.
Transform your bathroom into a beautiful, tranquil oasis with help from the experienced bathroom remodeling contractors at CBKR. Call us at 408-360-9700 or contact us online to schedule a free, in-home consultation.
If you are looking for a Bathroom and Kitchen remodeling contractor in San Jose, call California Bathroom and Kitchen at
408-360-9700
.
CALIFORNIA BATHROOM & KITCHEN REMODELERS
1261 Lincoln Avenue
Suite 112
San Jose, CA 95125