Request a Remote Home Renovation Review
We Can Visit Your Home Virtually!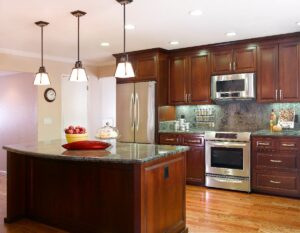 The ongoing coronavirus pandemic has prompted many of us to take on critical remodeling projects for accommodating your families' new remote working and virtual learning needs. However, many homeowners worry about the risk of people outside of their safe bubble entering their home for such projects. At California Bathroom and Kitchen Remodelers, we have simplified this process in order to minimize in-person contact wherever possible. You can now request a remote home renovations review and walk us through your kitchen or bathroom makeover goals virtually.
Touchless Walkthroughs are Efficient and Stress-Free  
Although initiating a bathroom or kitchen renovation project may be imperative due to the lifestyle changes brought on by COVID-19, you may have some apprehensions, such as:
How will you communicate the vision of your dream kitchen or bathroom in a remote meeting?
How will you minimize the risks associated with crew members going in and out of your home?
CBKR's kitchen and bathroom remodeling specialists are mindful of the concerns you may have while undertaking a renovation project during the current pandemic. We have put in place new processes and stringent COVID-19 protocols to enhance the safety of our clients, designers, and contractors. In lieu of our initial site consultation, we now use ZOOM or Facetime to conduct touchless walkthroughs of our prospective clients' homes.
Here's what we do when you request a remote home renovations review:
During the virtual meeting, we use "screen share" to explore the areas that you wish to refresh, renovate, or remodel.
Besides reviewing the project scope and renovation goals, our designers take the time to understand your lifestyle and preferences. This is a good time for you to share photos, idea books, or any thoughts you have regarding the project.
Based on the virtual site review, measurements, and project scope, we put together an initial estimate for your review.
Once you sign off on the quote, our talented designers prepare practical, space maximizing, and lifestyle-friendly plans, which we can present virtually in order to minimize site interactions.
Our on-site crew and contractors strictly adhere to public health guidelines related to distancing, wearing masks, and frequent sanitization.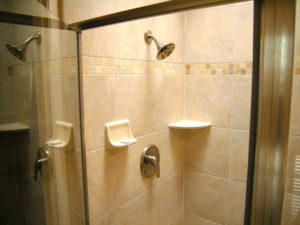 Our goal is to make these virtual meetings as interactive and productive as possible. We encourage you to ask questions about our approach, delivery, and design capabilities. Do not hesitate to request references or ask to see photos of past projects.
Safe and Efficient Renovations by Santa Clara Valley's Makeover Specialists
At California Bathroom & Kitchen Remodelers Inc., we specialize in custom makeovers for  kitchens and bathrooms that enhance the value, functionality, and appeal of your home. Our experienced designers and qualified tradespeople work hard to transform your vision into reality and complete the project within the agreed time and cost parameters.
Since 1994, we have successfully renovated kitchens and bathrooms across the Santa Clara Valley, including homes in Los Gatos, San Jose, Almaden, Willow Glen, Los Altos Hills, and Monte Sereno, CA. Our clients vouch for our innovative designs, impeccable craftsmanship, and unparalleled customer service.
For reliable and affordable kitchen or bathroom makeovers, speak to the remodeling experts at CBKR. Call us at 408-360-9700 or request a remote home renovations review. We are happy to guide you through a wide range of design and renovation possibilities to help you achieve your dream kitchen or bathroom.